Posts Tagged 'Sell a house fast in Georgia'
Wednesday, November 16th, 2011
We buy houses all the time. We bought another house today and paid all cash. We buy houses in a variety of ways from all cash, subject to the existing financing, lease purchase, with owner financing, and several others. If you want to sell your house today we want to buy  it and will make you an offer.  We will make you at least two offers and we pay fair prices.  Here is what the house sellers are saying today and right now about us at www.granddadbuyshouses.com or www.sellmygeorgiahousefast.com or www.sellmyhouseinga.com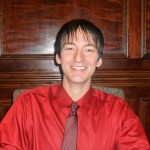 Thank you for buying my house.  A O Home Solutions has been a pleasure to work with, and I would recommend them very highly. Mark and Pam were extremely accomodating and very understanding in what was a trying time for myself and my family. Thank you for your help.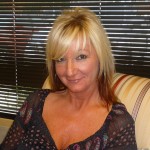 Thank you for Selling the house in Georgia.  We inherited the house and were not wanting to have all the headaches since it is not going to be a primary residence. Mark was the one person that was compassionate with the dilemma we had.  He provided everything for us with no problems. We closed when he said.  If we ever have anything again like this we will absolutely use A O Home Solutions again without a doubt!
 
We buy all types of houses Big or small, new or old, we want to buy your house fast in Georgia now!
 
Dont wait any longer call today. 770-480-0209
You have nothing to loose but the stress and the mortgage.
Grand Dad from www.granddadbuyshouses.comand www.aohomes.org
sell house atlanta, sell house fast in georgia, sell house for cash, sell house forest park georgia, sell house georgia, www.granddadbuyshouses.com, www.sellmyhouseinga.com
Wednesday, October 12th, 2011
Getting ready to show the house you need or want to sell can be nerve racking if you are not a person who likes
cleaning. If you have let things slide for a few days too many you may need a little help getting started. This important task does not have to be a stressful or time-consuming ordeal. These easy tips will help get the house cleaned the quickest way and without a lot of hassle. The objective is to sell my house fast and sell my house now. This is what I recommend to sell a house fast in Georgia.
Outside: 
·         The first impression a buyer sees is when they drive up. A picked up front yard and a clear path to the front door goes a long way to keep the buyer's attention.  ( 4 min)
Kitchen:
Place the dishes in the dishwasher. (5 min)

Wipe down counter tops and stove with an all-purpose cleaner. (2 min)

Check for smells and spray if needed. (1 min)
Bathrooms:
Have sanitizing wipes under your bathroom sink so you can wipe the countertop before anyone arrives. (2 minutes)

Make sure the toilets are flushed and the seat lids are down.  (1 min)
Bedrooms:
Make the beds. Anything on the bed move under the bed for now. (5 minutes)

Remove any clutter that is not needed in the bedroom as it will help make the bedroom appear larger and cleaner. (2 minutes)

Living Room:
·         Wipe the tables with a microfiber cloth or other to pick up the dust. (2 minutes)
·         Break out the vacuum to quickly sweep the carpet into a clear, clean pattern. By doing this you're proving you are a house keeper that also keeps up with the house maintenance. This is the only room to vacuum before the buyers show. (3 minutes)
Put up or away all gadgets, DVDs, newspapers, and games that have been left out. (4 minutes)
Garage:
·         There is probably not enough time to clean up here so at least close the outside door and make sure the prospective buyer can walk into the garage from the inside door. (3 min)
Mark
Investor, Buyer, Seller, Coach
Find us on Facebook!
Follow us on Twitter!
Sell Your Home Here